Shari Noland
@sharinoland
12:39 am - 25 Sep 2017
Shari Noland
@sharinoland
RT @BillKristol: I expected Trump to damage our government, our politics, conservatism and the Republican Party. But pro football?
8:33 pm - 24 Sep 2017
Shari Noland
@sharinoland
At the Hebru Brantley exhibit in Elmhurst. pic.twitter.com/VHKYRYBfpF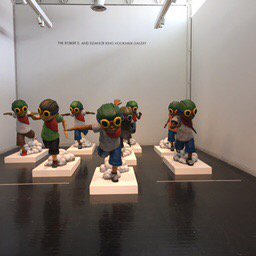 6:51 pm - 24 Sep 2017
×
Sign Up Now For The Chicago Defender Digital Daily Newsletter!
Close
Thank you for subscribing! Please be sure to open and click your first newsletter so we can confirm your subscription.